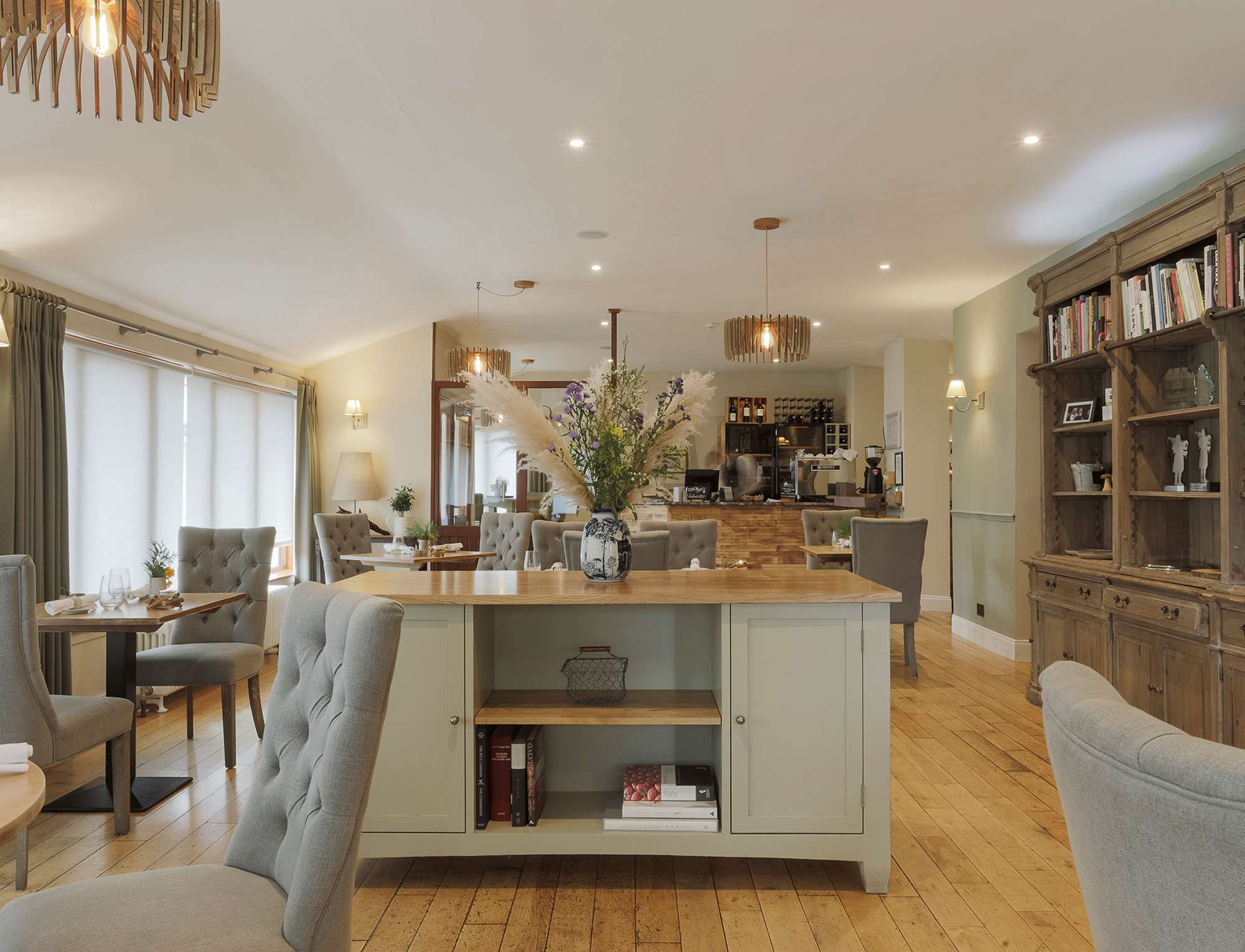 Chef de Rang
Reporting to Food & Beverage Manager
Responsible for team training, product knowledge, dinner reservations, F&B service
Your Purpose
Assist in the daily operation of the department, working directly with the Food & Beverage Manager, Front of House Manager and food and beverage team to drive all daily procedures to ensure an execution of quality and efficiency throughout service. Direct all activities to maintain high standards as well as uphold a consistent and exemplary guest and employee experience.
Expected Behaviours
Open: to new ideas, opinions, changing, owning mistakes.
Commit: to completing tasks and supporting the team and individuals.
Respect: yourself, each other and the environment.
Energy: use empathy, look after yourself and others.
Key Responsibilities:
Customer service
Restaurant diary management
Product knowledge
Expected Leadership Behaviours:
Adapt and change
Control situations
Direct the team
Key Area - Product
QUALITY
Expectation
Manage your own performance across all levels, leading by example
Use experience and knowledge to offer the best service in line with ethos of the business
KPI (measurement)
Maintain a 4 star, 3 rosette standard, aspiring to 5 star, 4 rosettes
Improve your knowledge by reviewing the menus and drinks list daily/weekly and seasonally
GUEST RELATIONS
Expectation
Communicate feedback with management
Focus on the guest and employee's experience at all times
KPI (measurement)
Actively engage with guests on special occasions to make them feel special
LEGAL, HEALTH AND SAFETY
Expectation
Inspect quality standards and uphold health and safety regulations, effectively liaising with hotel management regarding maintenance of any equipment
Ensure that all activities are carried out honestly, ethically and within the parameters of Scottish Law
KPI (measurement)
Assist management making sure all daily fridge temperature records to be up to date
Have 2 hours training on liquor licensing and the businesses' operating plan
Manage all cleaning procedures, daily, weekly and monthly
POLICIES & PROCEDURES
Expectation
Uphold internal communications and processes between the kitchen, front of house and management
Review and monitor health, safety and hygiene policies and procedures
Control stock, supporting the team with orders and deliveries
KPI (measurement)
Attend Restaurant pre-service meetings
Lock up the bar and hotel as part of the closing up procedure, rotating between key individuals within the team
Help to place orders weekly
Assist in any monthly stock takes
OPERATIONS
Expectation
Manage daily operations and make suitable changes and adjustments to best suit the business
Implement any cleaning programs for all service areas, back and front of house
KPI (measurement)
Type up any menus for service
Update IQPOS daily after any menu changes
Ensure that the team are ready for service
Make sure that all Restaurant bills are correct at the end of shift and uploaded to all invoices
Key Area - People
RECRUITMENT,  RETENTION & TRAINING
Expectation
Identify any gaps in the team and advise management
Support HR in any training and development, highlighting areas for improvement
KPI (measurement)
Assist in any job trials
Train any new staff accordingly
LEADERSHIP 
Expectation
Contribute to morale and team spirit by maintaining effective relationships with colleagues
Assist in implementation of any training plans, taking responsibility and supporting the team
KPI (measurement)
Actively organise and encourage the team to dine in the Restaurant when quiet by posting quiet days on Workplace
Supervise service daily, whether breakfast, afternoon tea, events or dinner
Key Area - Profits
FINANCE MANAGEMENT
Expectation
Manage your time and others, efficiently

KPI (measurement)
Absenteeism and lateness at 5% or below
ENVIRONMENTAL, SOCIAL AND GOVERNANCE
Expectation
Play a broader role in the business being more socially responsible
KPI (measurement)
Help the business become BCorp certified
Maintain Gold GTBS
Commit to completing the 10 steps of The Hospitality Charter