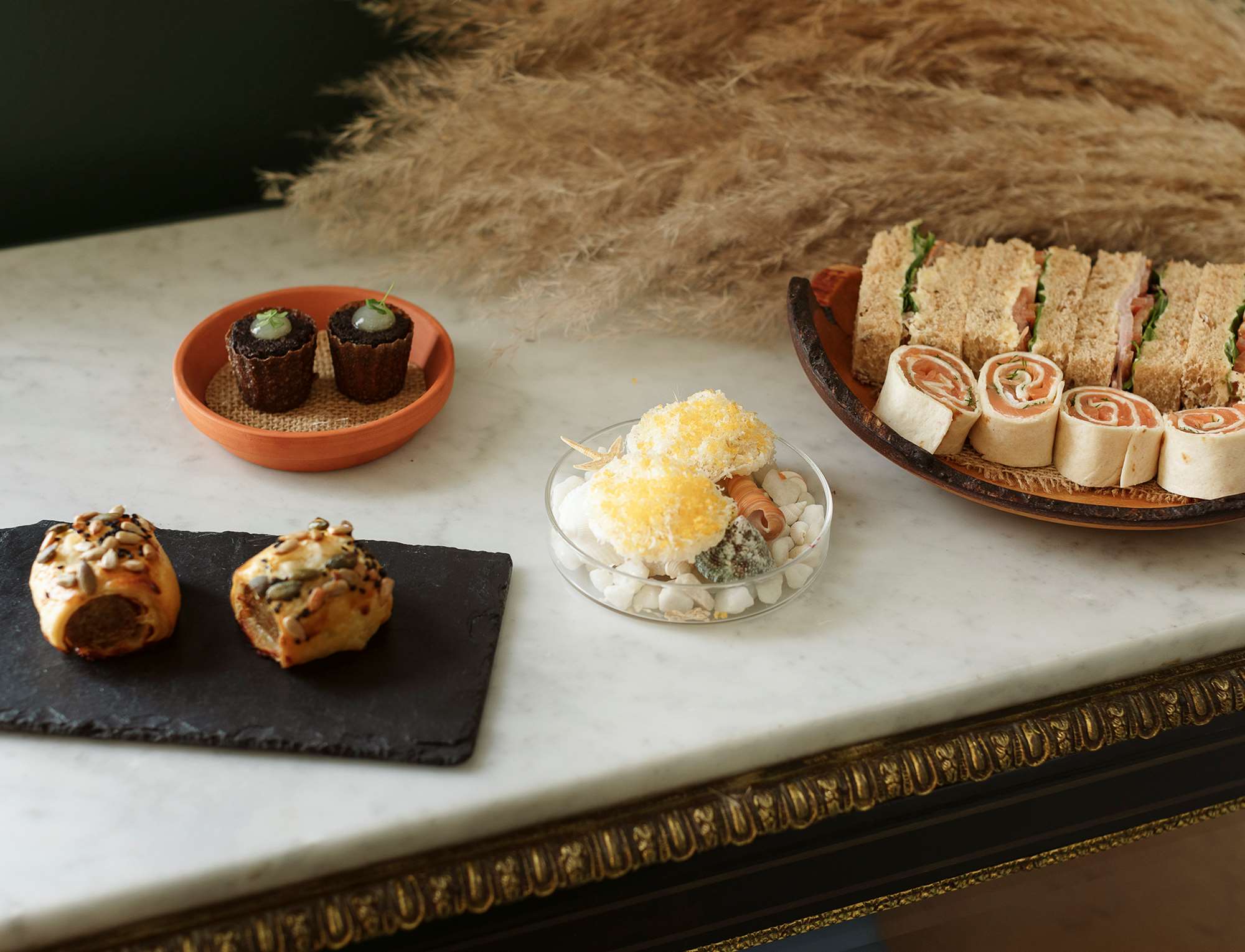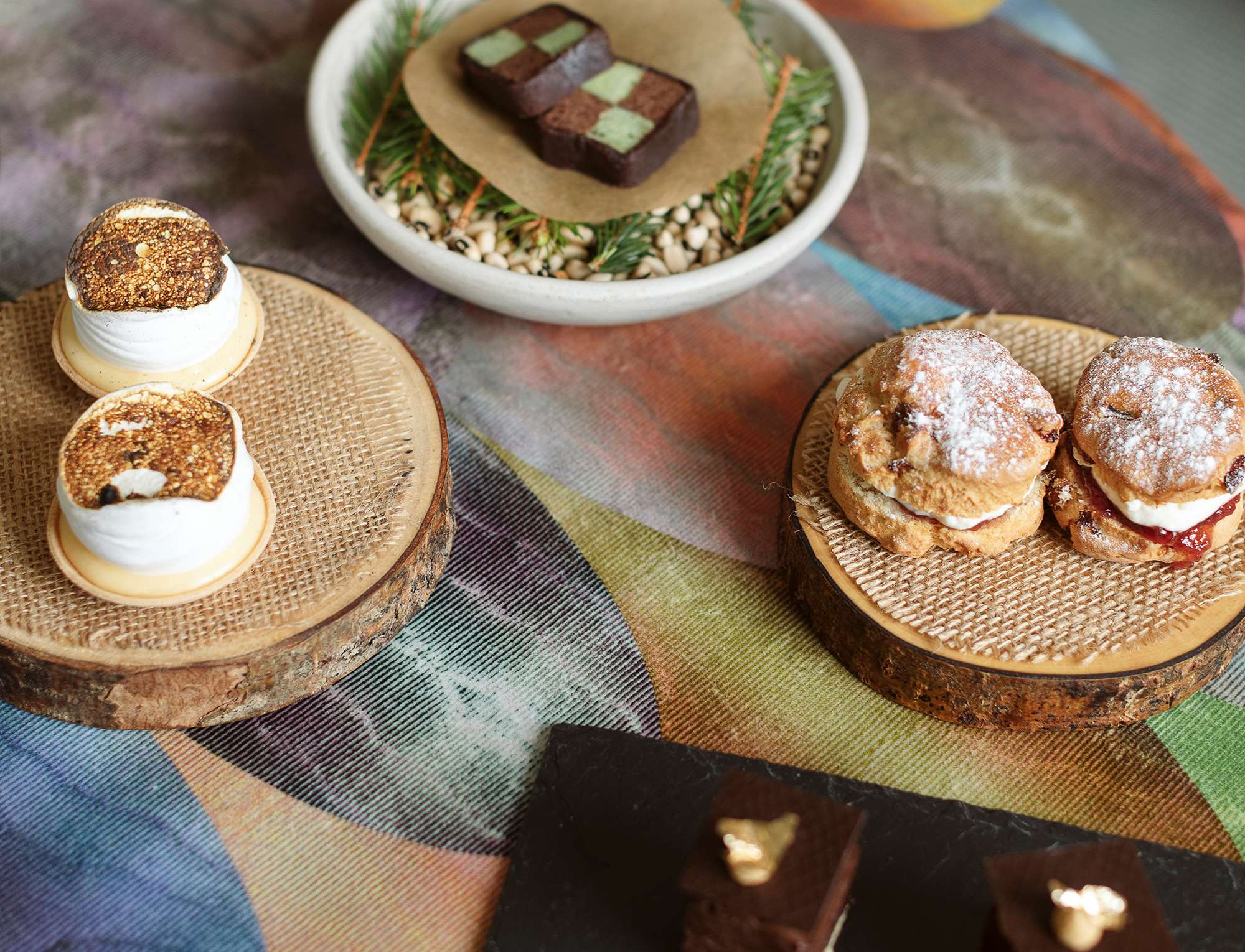 A tasty Highland interpretation
Our Afternoon Tea is an experience like no other. It's a mini tasting menu with a selection of delicious treats to reawaken the taste buds - balanced between savoury and sweet to bridge the gap between breakfast and dinner.
Afternoon Tea can be served almost anywhere. On colder days, tuck in by the crackling fire or cosy window seat. On warmer days, enjoy every mouthful on the lawn.
We also serve steaming pots of Hoogly tea, or coffee, offering warmth, well-being and a feeling of cosiness that matches the Lovat's Coorie character – an old Scots word meaning to 'to snuggle or cuddle'. Or you can fizz it up with an ice cold glass of bubbles.
Please note: We need 24 hours' notice if you plan to take Afternoon Tea. Could you also highlight any dietary requirements.