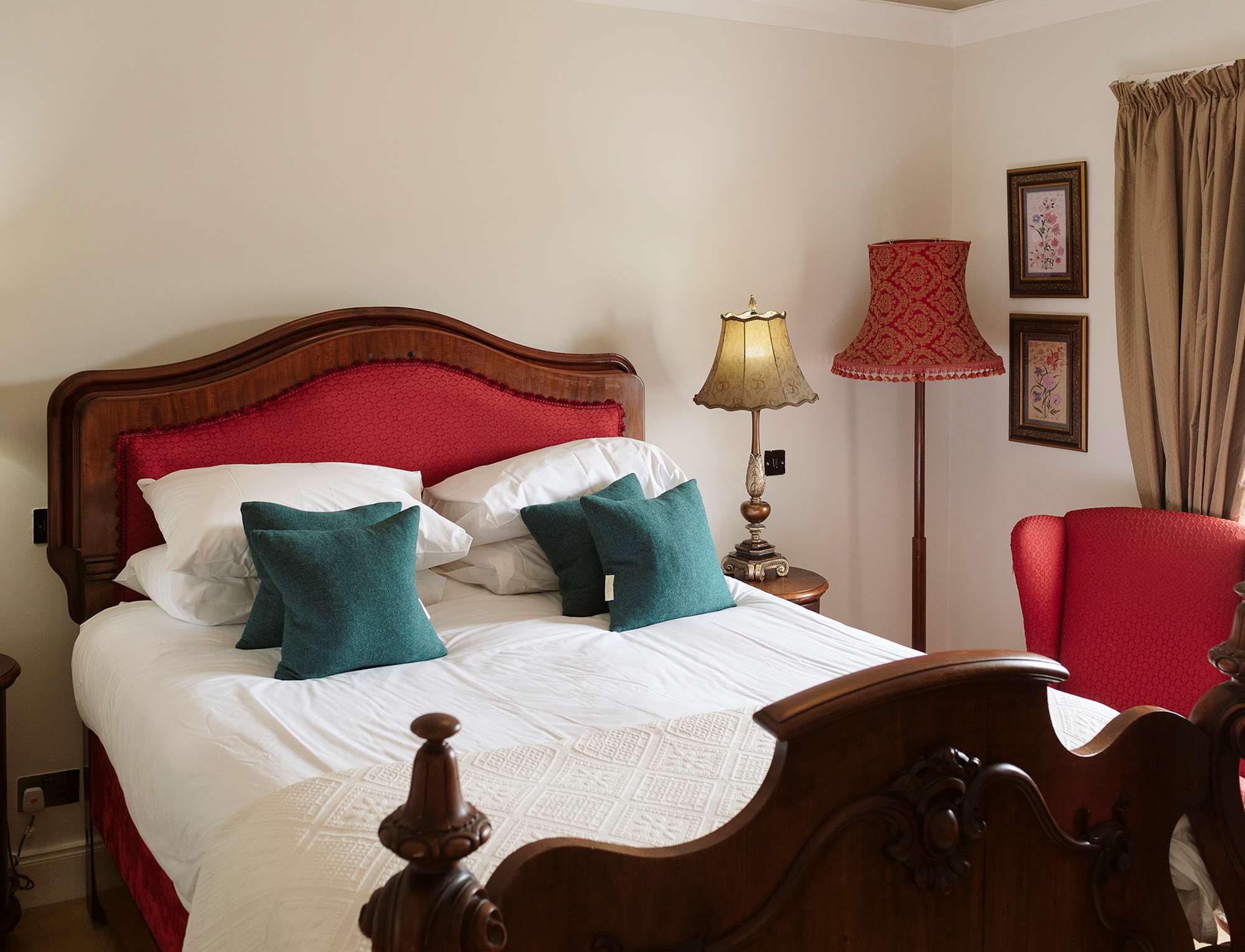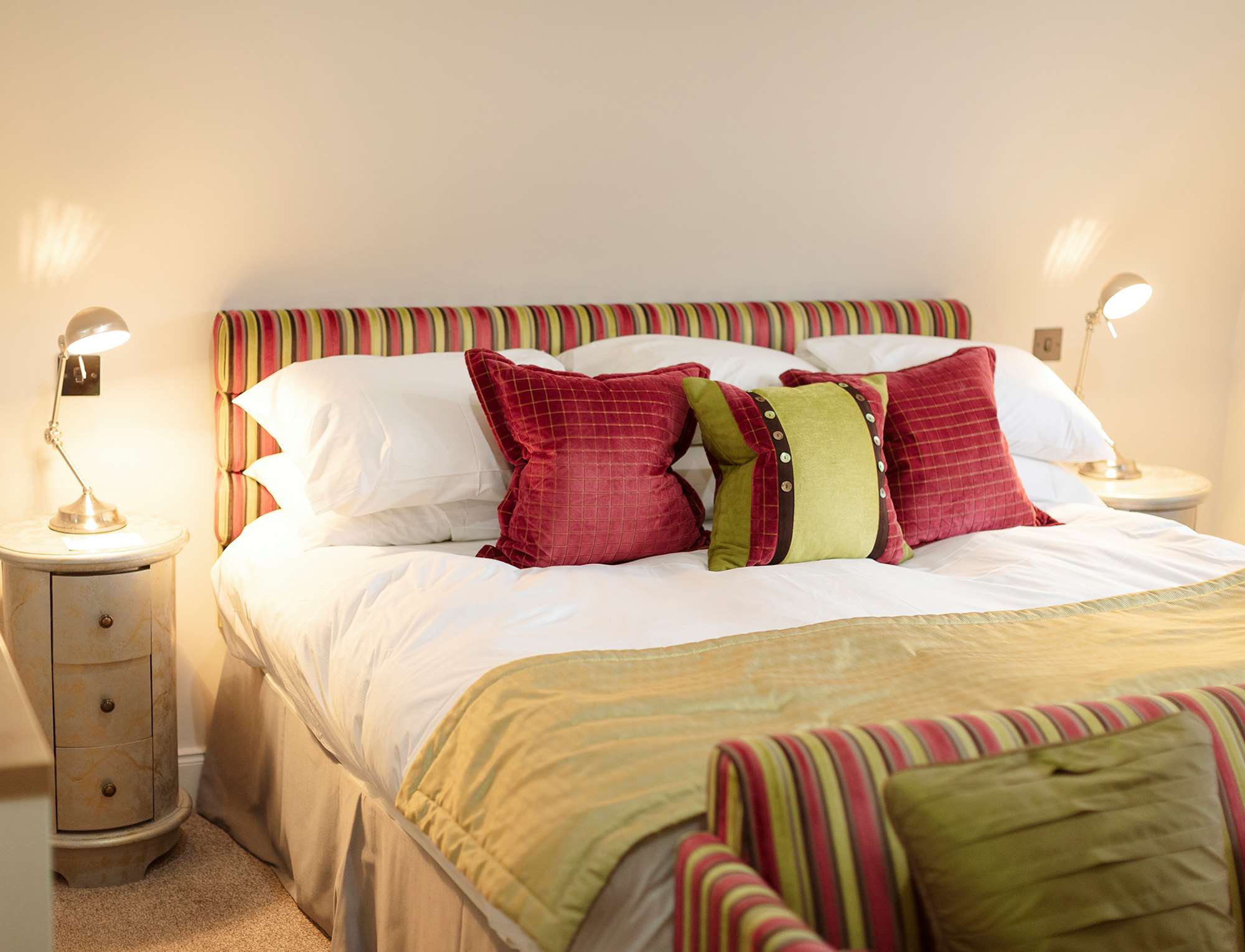 Master Bedrooms
Everything you need to fully unwind including incredible views and unexpected extras.
These big hearted rooms are brimming with lovely little touches – squishy seating areas and some with sensational views of Loch Ness. The corner bath is where you can soak until your skin goes crinkly, while a large TV provides in-bathroom entertainment. Or even TV on tap!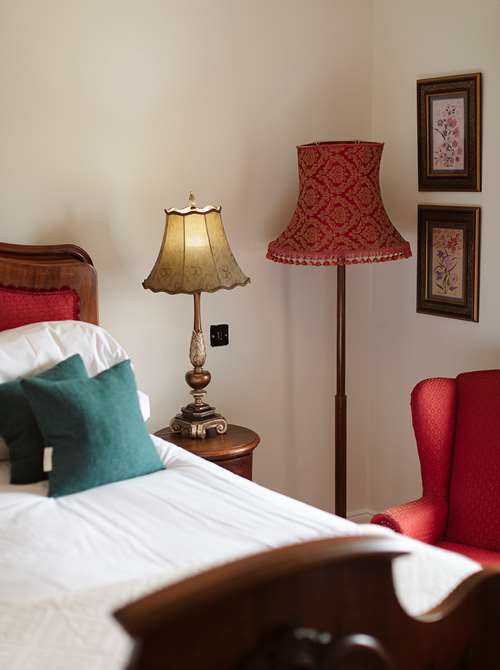 IN A NUTSHELL:
Lovely Loch views
Antique furniture
Relaxed seating area
Bathroom TV
Traditional Scottish décor
King bed
Shower over bath
Spoiling Noble Isle toiletries
You might also love to stay in...
Everything about this room invites you to slow right down and immerse yourself in the luxury of idling in a beautiful space.
Stay in your own private apartment which comes with a separate living space, kitchenette, and breathtaking Loch views.
Sunlight streams into these beautifully bright rooms, which are all individually designed and have lovely views of the rolling hills and pretty nearby village.