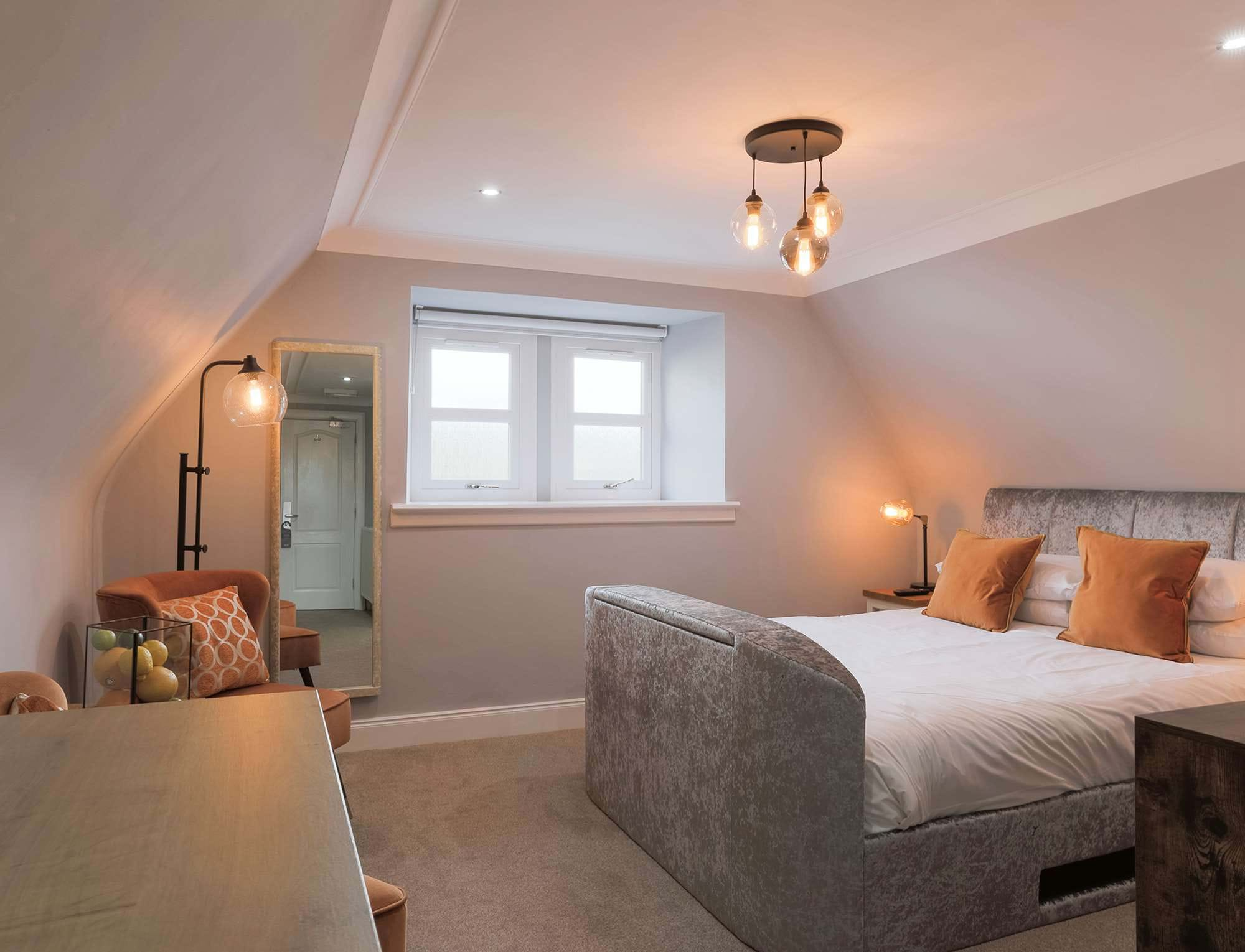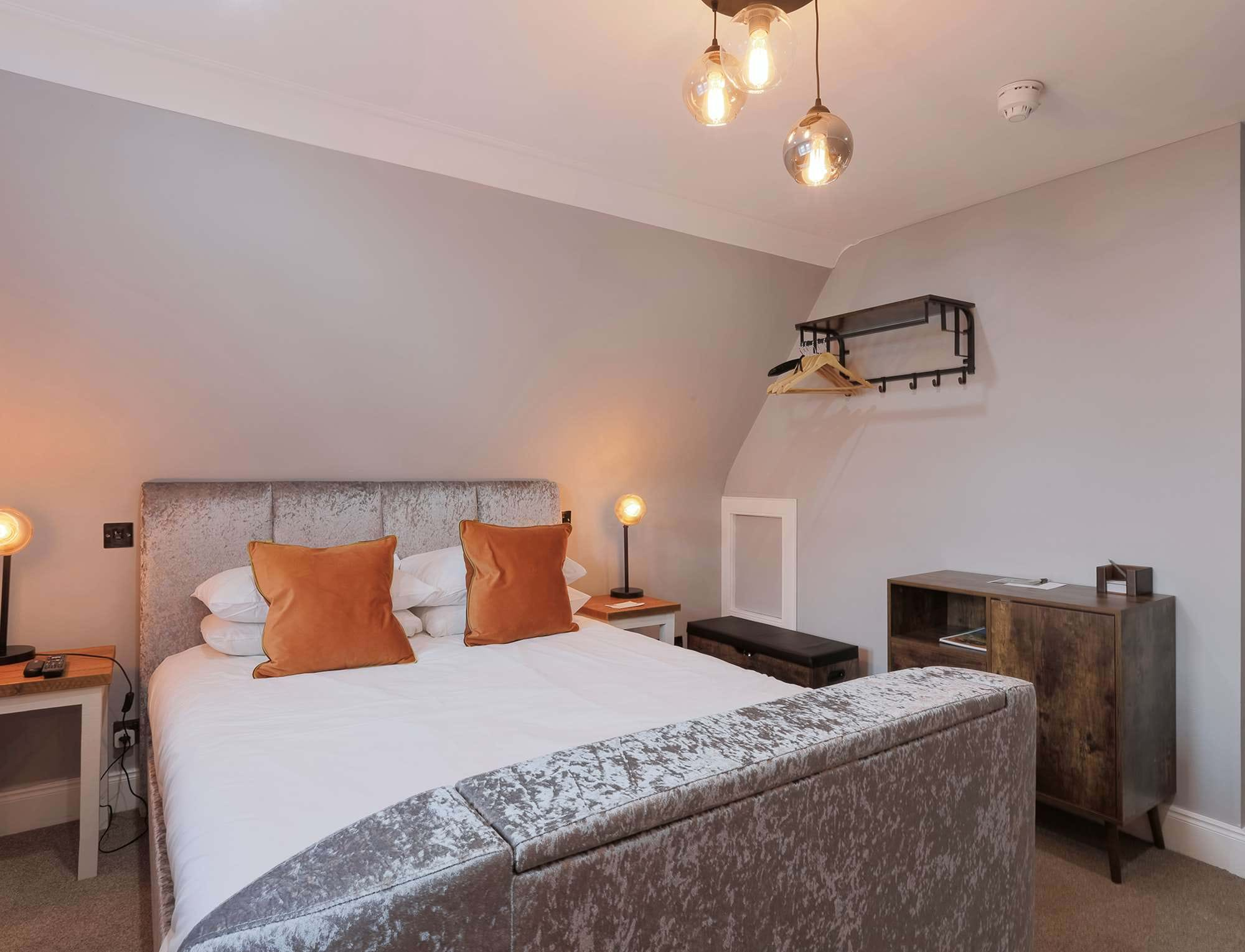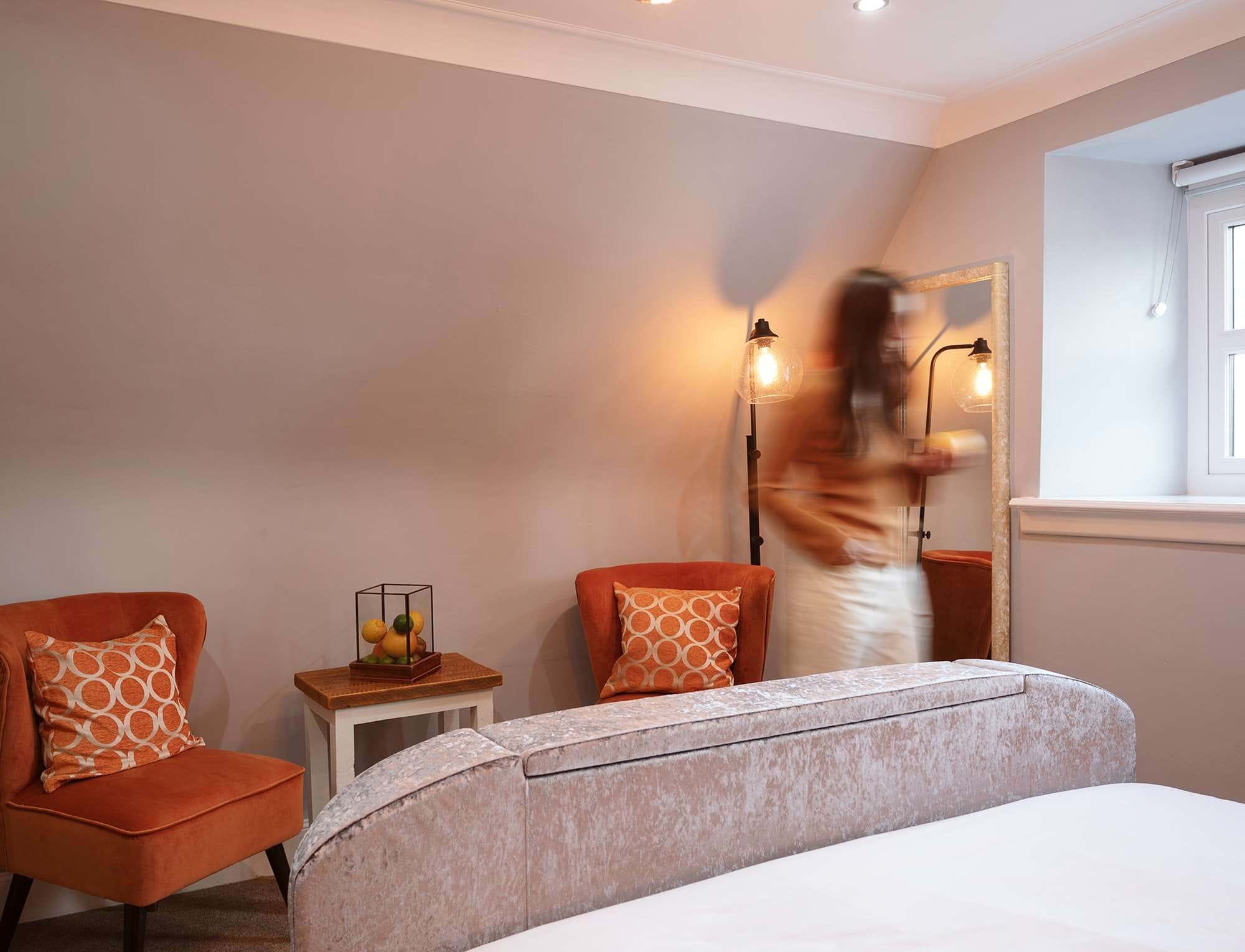 The Lovat Loft
Bursting with unique personalities, these rooms come with quirky touches and beautiful light.
These characterful rooms each have their own unique personality. No two the same, they come in a variety of shapes and sizes with tastefully eclectic décor and furniture - designed to spark conversations.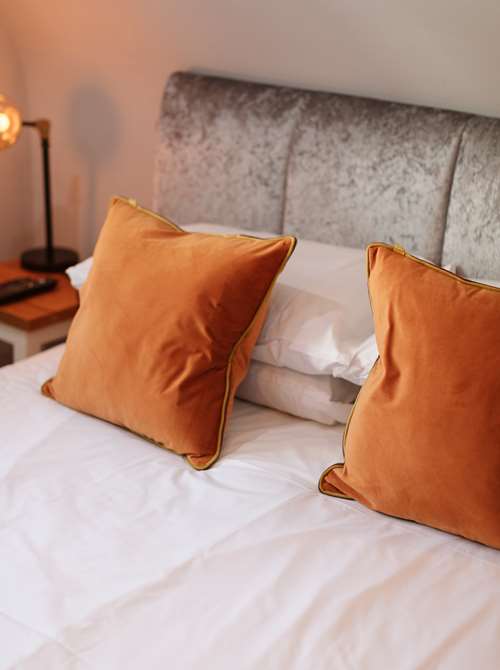 IN A NUTSHELL:
Calming countryside views
Modern furniture
TV in bed
Slanting bathroom windows
King bed
Leather single seats
Rooms in all shapes and sizes
Spoiling Noble Isle toiletries
You might also love to stay in...
Everything about this room invites you to slow right down and immerse yourself in the luxury of idling in a beautiful space.
A haven of beauty, find traditional furnishings and a snug seating area where you can sit back and gaze out across Loch Ness.
Our dog friendly rooms are located in their own private quarters next to the hotel and come with enclosed gardens.