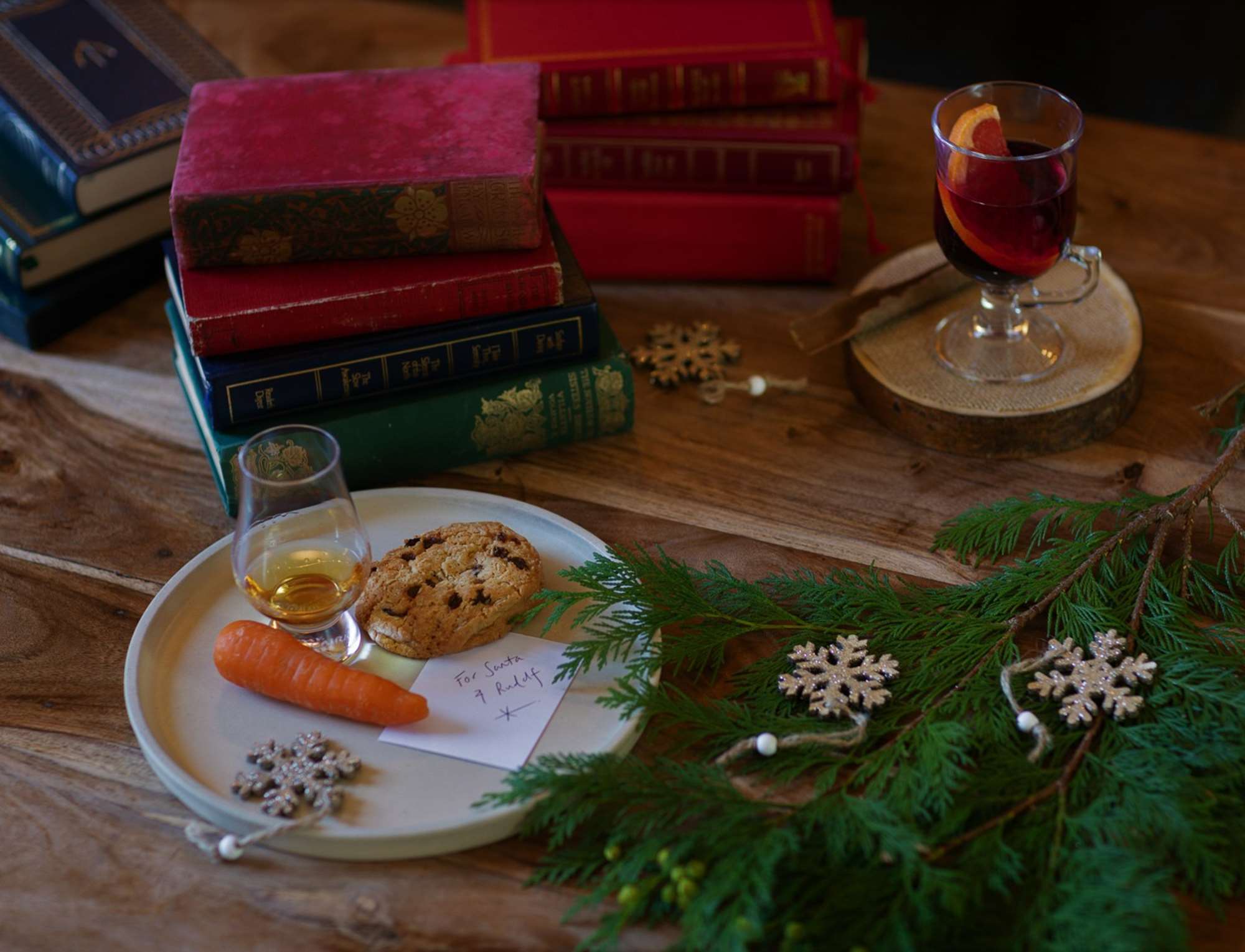 Christmas spirit in the Highlands
Christmas is a wonderful time of year wherever you are. The joys of family and friends, love, and laughter. It doesn't get much better than some good old Christmas spirit.
Now, just imagine a Christmas lunch without having the pressure of preparing and cooking any food, or the time spent cleaning up afterwards.
Imagine a Christmas evening where you can enjoy a drink without having to book a taxi home.
Imagine a Christmas experience where you know everything is taken care of… So, you can relax and enjoy!
Imagine a Christmas location surrounded by snow-dusted mountain tops, crisp morning forest walks, and drinks sitting by an open log fire. Now that's Christmas spirit in the Highlands.
Enjoy your Highland Christmas at the Lovat, a 3 day experience of making new memories, relaxing with loved ones, and enjoying good food. Here's a taste of what you could be looking forward to…
Christmas Eve
'Mor' tasting menu in Station Road
Christmas Day
Continental breakfast
3 course Christmas Lunch in Station Road
Evening hamper
Boxing Day
Cooked or continental breakfast
'Beag' tasting menu in Station Road
The Lovat is surrounded by beautiful local walks to rid you of your 9 to 5 cobwebs. Whether it's an easy morning stroll or a mountain viewpoint, Fort Augustus has what you're looking for.
Winter brings a new beauty to Fort Augustus – the morning fog dancing over the mirror surface of Loch Ness, the chimney smoke rising from the scattered cottages in the hills, The background noise of nature. The Lovat is the ideal place to relax and reconnect.
Come and spend Christmas with us at The Lovat, we invite you to put your feet up – and leave all the work to us.