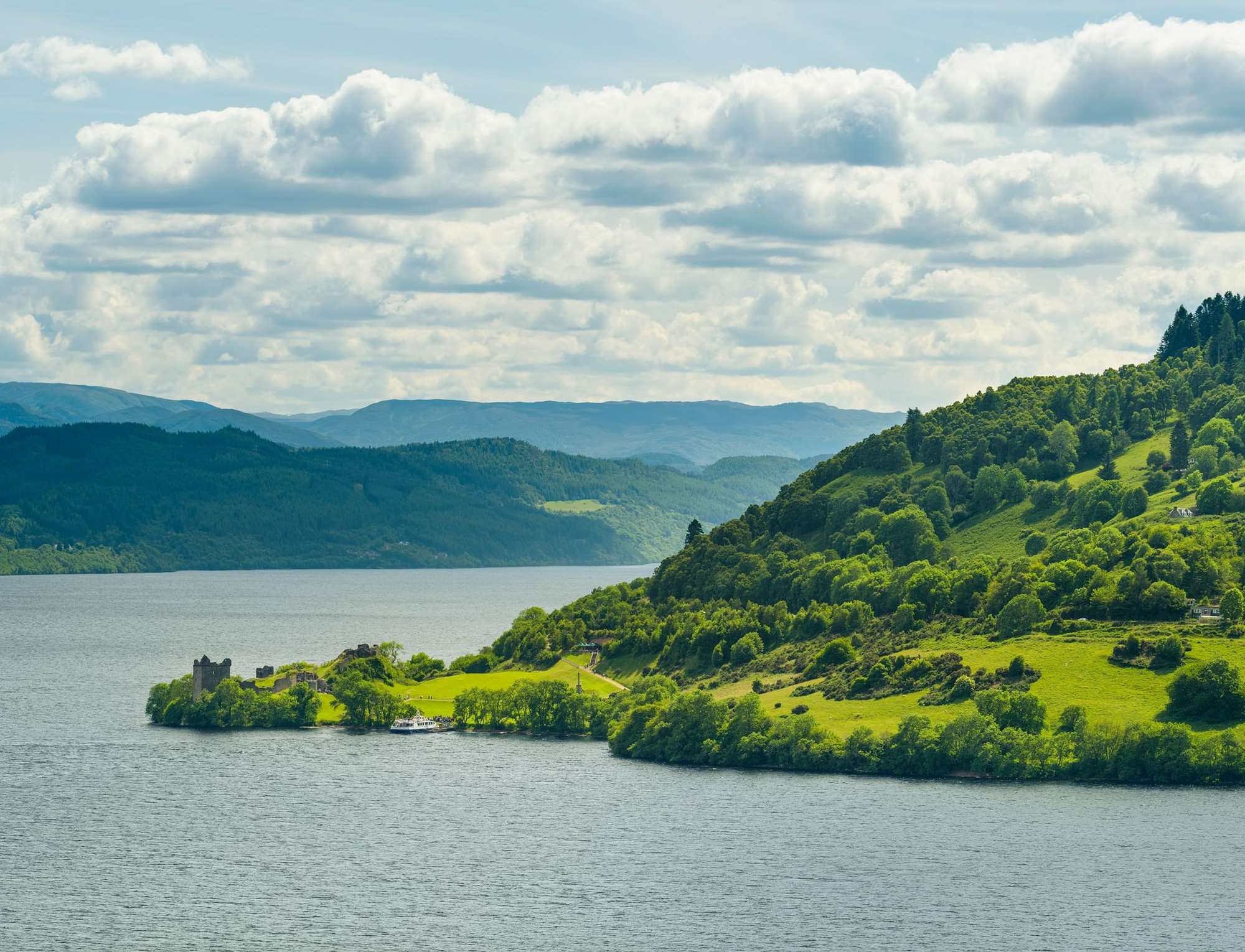 Our beloved neighbor
Being as Loch Ness is on our doorstep, we love reading about our beloved neighbor. The rumours and the old wife's tales, and what the scientists think to what the locals know. Such as the recent stories that Nessie is actually an eel… Well, we all know the truth and we will forever keep her secret.
Here are some things we can tell you about...
That's a lot of water…
Loch Ness contains more water than all the lakes of England and Wales combined, at 7.5 cubic kilometers (1.8 cubic miles) this makes it the most voluminous lake in the UK. But it's not Scotland's biggest or deepest loch, the biggest loch is Loch Lomond and the deepest is Loch Morar.
It might not be the biggest, but…
Loch Ness is 36.2 kilometers (22.5 miles) long and 2.7 kilometers (1.7 miles) wide at its widest point. It is the second largest Scottish lake by surface area at 56 square kilometres (22 square miles). The surface is 16 meters (52 feet) above sea level. Its average depth is 132 meters (433 feet) and Its deepest point is 230 meters (755 feet).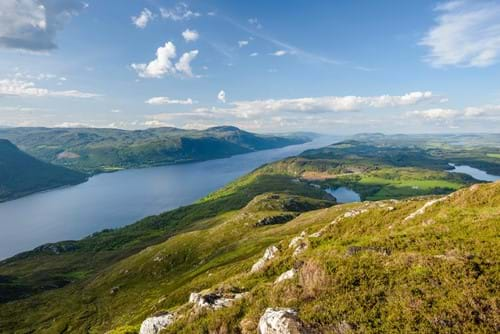 Take a summers dip, if you're brave…
If you're a fan of open water swimming, you might want to look elsewhere for a dip! All year-round Loch Ness' water is 6°C in temperature, it never freezes over … even in the Scottish winter known for its snow and ice. And on very cold days you can see steam rising from the surface of the loch, as it is warmer than the surrounding air! But, don't be fooled, only the brave dip their toes.
What the Crannog!
Loch Ness only has one island, the tiny "Cherry Island" near Fort Augustus. However, it is not actually an island, nor is this its real name!  In fact, it is a man-made structure known as a 'crannog'. And its real name is Eilean Mhuireach or Murdoch's Island. It was designed to provide a fortified retreat for the local people when threatened. They were built and used for this purpose between the Iron Age and the 16th century.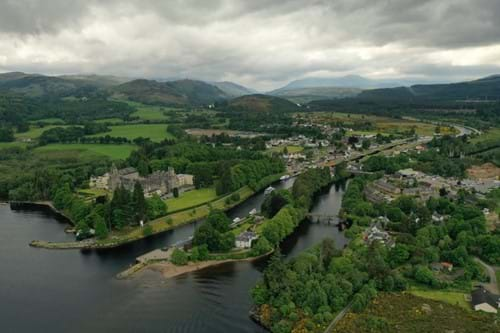 Let there be light!!
Here, on the banks on Loch Ness in a small village called Fort Augustus, it is said to be the first place in Scotland to have electricity. And all because of a small water turbine installed by the monks in 1890 at the nearby Benedictine Abbey. Meanwhile, Queen Victoria was still using paraffin lamps in Balmoral Castle! This luxury came to 'light' eight years after Edison opened his station at Holborn Viaduct in London in 1882.
FORRRRE!!
And finally, a fact about our famous Loch you may find surprising. Did you know that during the many searches for the elusive Nessie, scientists and researchers have found no trace or evidence of the monster yet, but they did find thousands and thousands of golf balls?! The Loch Ness monster legend lives on …
There are so many little facts about Loch Ness. Some you can read about, but the better one's you really must come and see with your own eyes. Come and stay with us at The Lovat to get the best experience.
The Lovat, the perfect place to… Experience Loch Ness