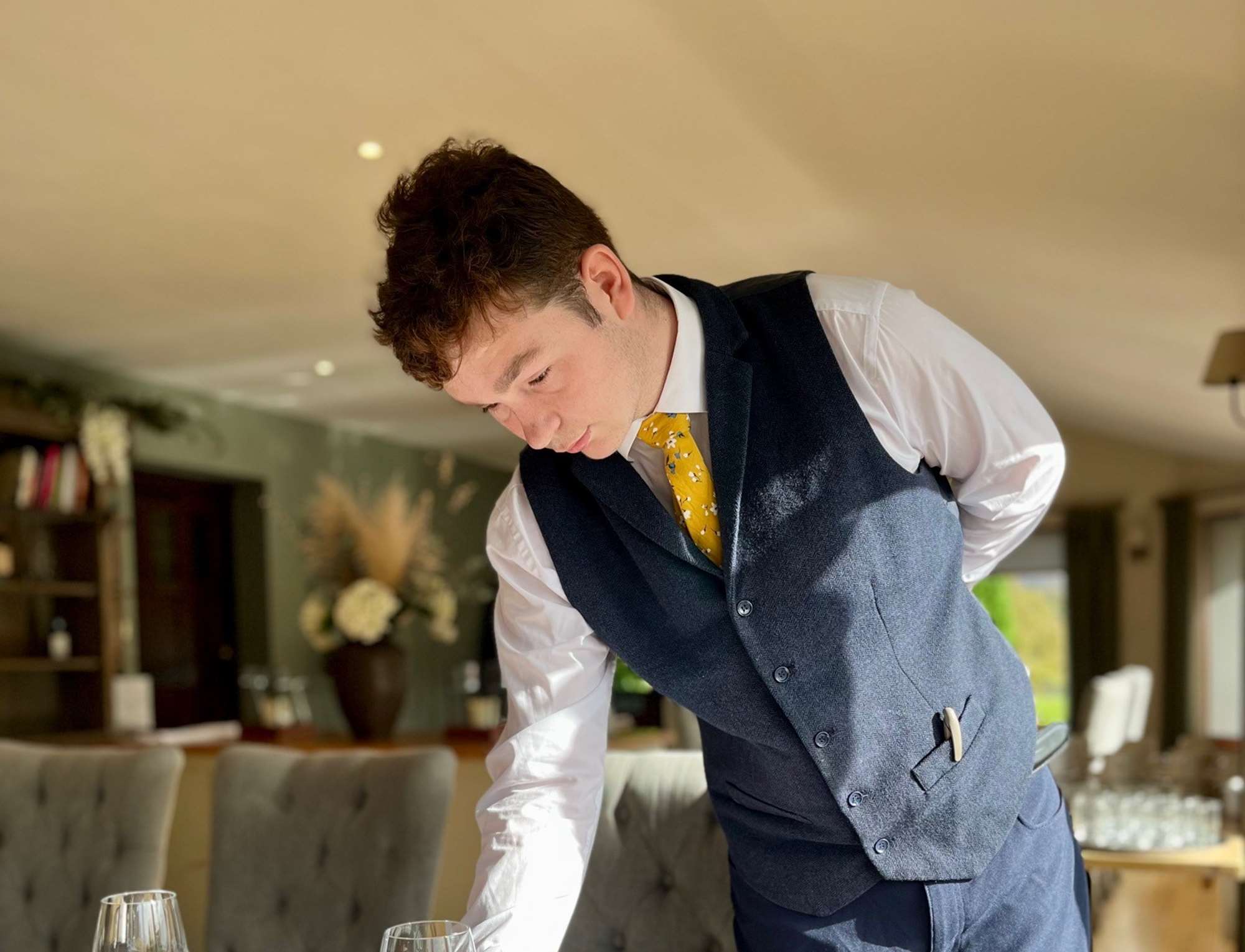 Staff Spotlight
Meet the team - Introducing our 1st year apprentice, Connor -
Where are you from?
- I was born in a town called Wishaw which is just south of Glasgow, but I have lived in Fort Augustus for 15 years.

How old are you?
- I'm 16 years old.

What is your favourite part of the job?
- I enjoy meeting new people, talking to guests and working with some amazing people from all around the world.

Where would you recommend guests to walk their dogs?
- I would recommend walking along the canal, it's a nice long path around the corner from the hotel and it isn't often busy.

You recently ate in the restaurant, which dish did you enjoy the most?
- Auld Man's Milk has to be my favourite, followed closely by the Lamb and Mushroom Pancakes.

You also had the non-alcoholic drinks flight, which drink was your favorite?
- I found the Nettle Punch really refreshing and I'm also a big fan of the Silver Fizz.

What do you like to do with your free time?
- I'm quite interested in cars so enjoy tinkering around with engines. I also enjoy fishing and relaxing by the water.