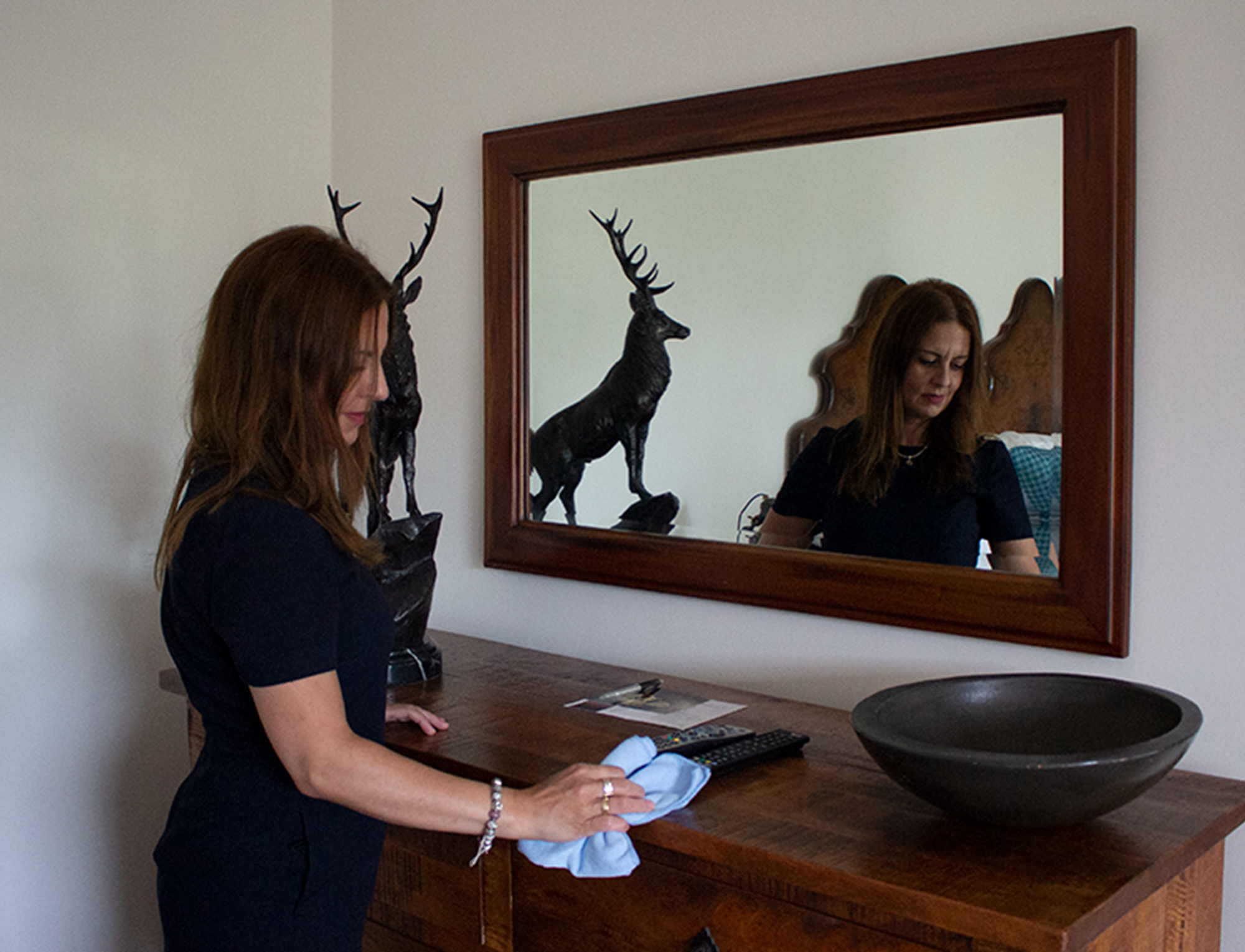 Meet the Team – Ani
Next up in our series of 'Meet the Team', is Ani – Housekeeping Manager!
How long have you worked at the Lovat and what brought you here?
I arrived in Fort Augustus and started working at The Lovat in May 2014, I fell in love with the hotel first, then the local area. Thanks to Caroline and Sean, they supported and trained me into a management position. They also gave me the opportunity to be involved in a work-based assessment course with AHS (apprenticeship in hospitality Scotland)
How long have you been involved in housekeeping? And what is your favourite task on an average day?
I started in housekeeping. I also spent some time involved in different departments such as Front of house and reception but once I felt more confident, I went back into housekeeping as the supervisor. My favourite task on a daily basis is supporting and managing my team.
Tell us a little bit about your manager role? What other duties are you involved in around the hotel?
I was trained as a housekeeper, but I have always been interested in the hotel, the management styles, the structure, and the whole business. I have learnt how to manage the team in all different situations. I love the challenges, the problem solving with different guests wishes. Being a manager gives me the opportunity to use my initiative, make recommendations for improvement on team performance through planning and activities. I am also involved in other areas of the business such as head of business support & HR. My main duty is to manage a happy and positive team that are proud of their job role and to support the whole team to create an experience so that our guests are happy and satisfied.
What advice would you give to someone who was looking to work in housekeeping at The Lovat?
In order to be working at The Lovat, you will need to be hardworking, positive, be well organised, and care about your performance. You will want to learn and achieve, be honest, open, and give 100%. Most importantly, be proud of your work. The high level of service and high standard in the hotel and restaurant is only possible by having a team that understands the importance of teamwork and guest care.
For visitors coming to the hotel, what would be your no. 1 'must see' in the local area?
Lady falls, also known as the secret waterfall. It is a bit of a local secret off a beaten track. I would always recommend asking one of the team for directions.
In your spare time, what do you enjoy doing in the local area?
Walking along the canal, or sunbathing by the Loch, I find it relaxing on a sunny day. Also running the local forest paths that lead to some stunning Loch Ness viewpoints