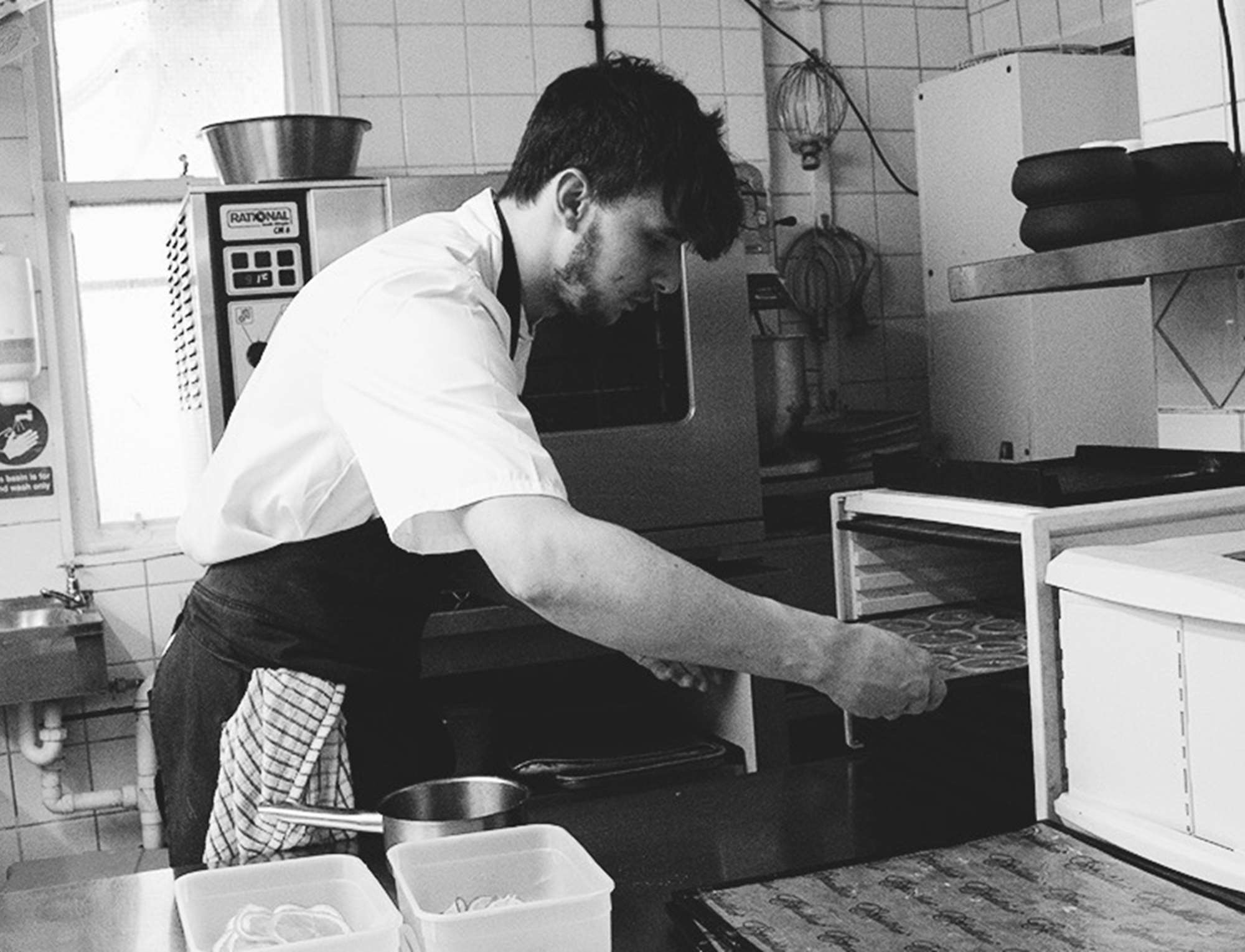 Meet the Team – Eoghan
As we bound into the season, we wanted to share some information about the team that will be serving you during your stay!
We recently caught up with Eoghan, who started as our apprentice chef this year. Not only are we extremely excited to have him join our team, but we are also excited to help him learn and refine his skills and guide him to flourish in our Station Road kitchen.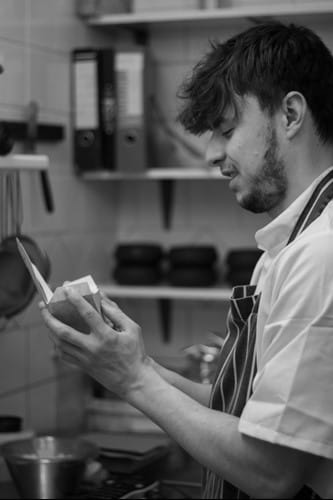 How long have you worked at the Lovat and what brought you here?
I have been at the Lovat Hotel since 1st August 2020, I found the job advertisement on gumtree, when I saw the hotel was located in Fort Augustus I was eager to get the job as I'm originally from the village.
What inspired you to take up cooking? And what is your favourite task on an average day?
I have always loved cooking but not at the level that I am now currently learning. That is the exact reason that I am now in this position, I was so impressed by the creativity of the chefs in the kitchen, I wanted to know more, also if it were possible that I could learn what they do. Each day so far has been different in some way and that is what I love about it so far.
Tell us a little bit about your apprenticeship? What will you be doing?
I will be starting at the basics, learning from the chefs every day, working to a future in a kitchen. I would like to potentially become a sous chef or a head chef of my own kitchen. With these qualifications, I will also be able to work anywhere around the world.
What advice would you give to someone who was looking to work in Station Road kitchen?
Be prepared to blend with the tempo at which they work. They have all been supportive and patient with me which helps me learn on the spot while at the same time maintaining a high standard.
For visitors coming to the hotel, what would be your no. 1 'must see' in the local area?
Loch Ness has to be the biggest 'must see' in the area, It's beautiful from every angle. I'd also recommend local walks, bike trails or even just driving the road to and from Fort Augustus because you'll find very unique viewpoints around every corner.
In your spare time, what do you enjoy doing in the local area?
I have family in the village so I like visiting them as often as I can. I also enjoy cycling up and down the trails through the woods on the Great Glen Way or even just sitting by the canal taking in the views.
We hope you enjoyed this interview with Eoghan and keep your eyes peeled for when we do our next Q+A, in our Meet the Team series!