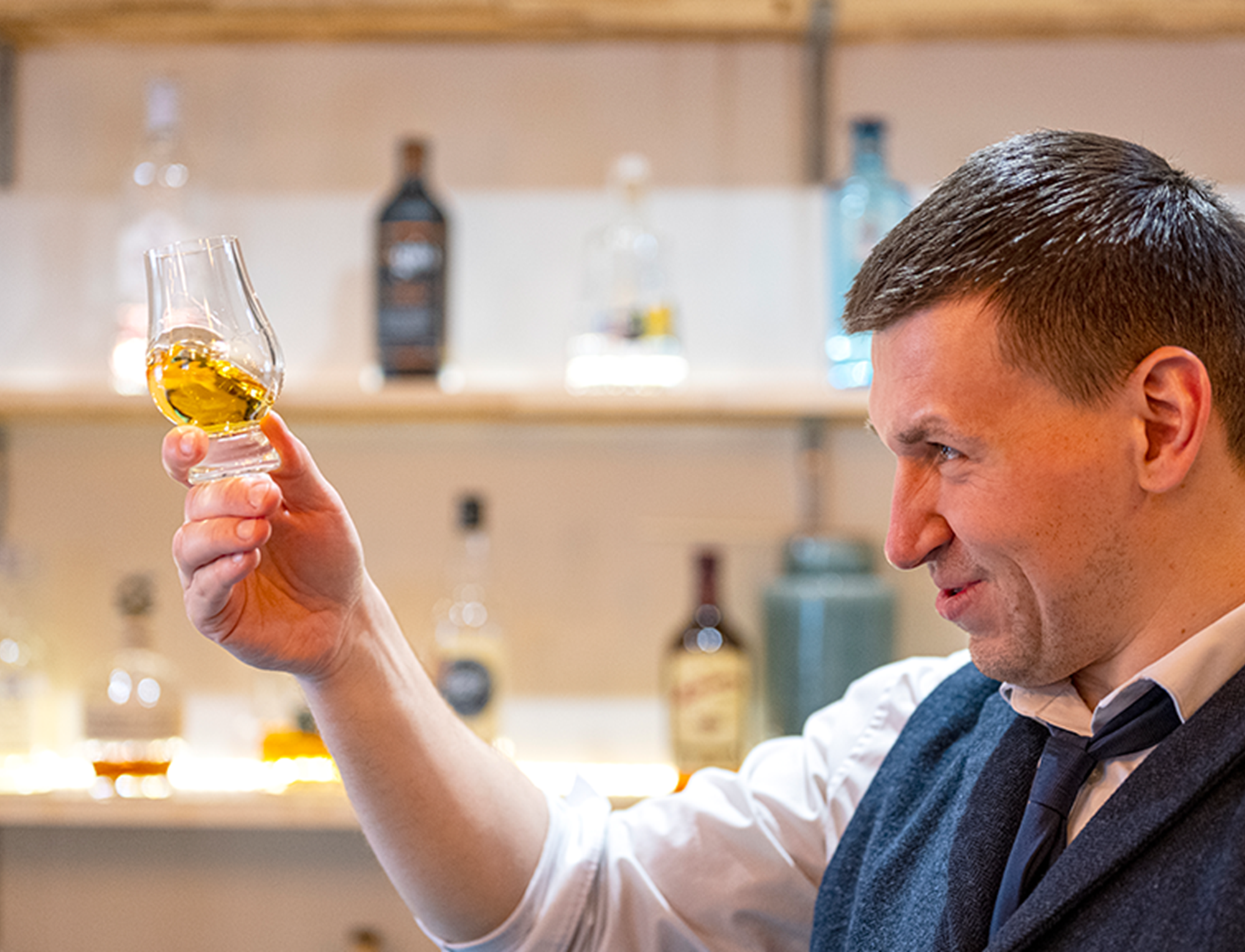 World Whisky Day
With it being World Whisky Day today, we thought we'd ask our bar manager and whisky connoisseur, Marty, which of our Waypoint bar Whiskie are his favourite and why!
Here are some of my favourite Whiskies, which you can sample when you visit our Waypoint Bar.
Glenmorangie 10
A great dram for beginners and connoisseurs alike. A safe choice – you know what to expect! 10 years in ex-bourbon casks, Glenmorangie distillery was the 1st to start experimenting with the maturation process. A sweet, well-rounded dram that is well worth a try.

Benromach 10
For Speyside this is an unusual dram, it carries smoky notes, unlike others. The distillery says that a smoky dram was more normal for Speyside back in the day. There is no automation involved in the production of this whisky, everything is done by touch, smell, sight, and sound. Complex, malty, and lingering dram. It grows on you!

Dalwhinnie 15
A dram that truly makes you feel that you are in the Highlands. Coming from the highest distillery in Scotland, it is smooth and easy to drink. Perhaps too easy! A well balanced, rounded dram that is well worth a try.

Singleton of Glen Ord
We do not stock Singleton of Glen Ord, but to be fair, you will not find a bar that will carry this whisky. They export it to South East Asia or sell it at the distillery, it is a hidden gem! Expressions, 12, 15, and 18 all worth a try – my secret favourite!