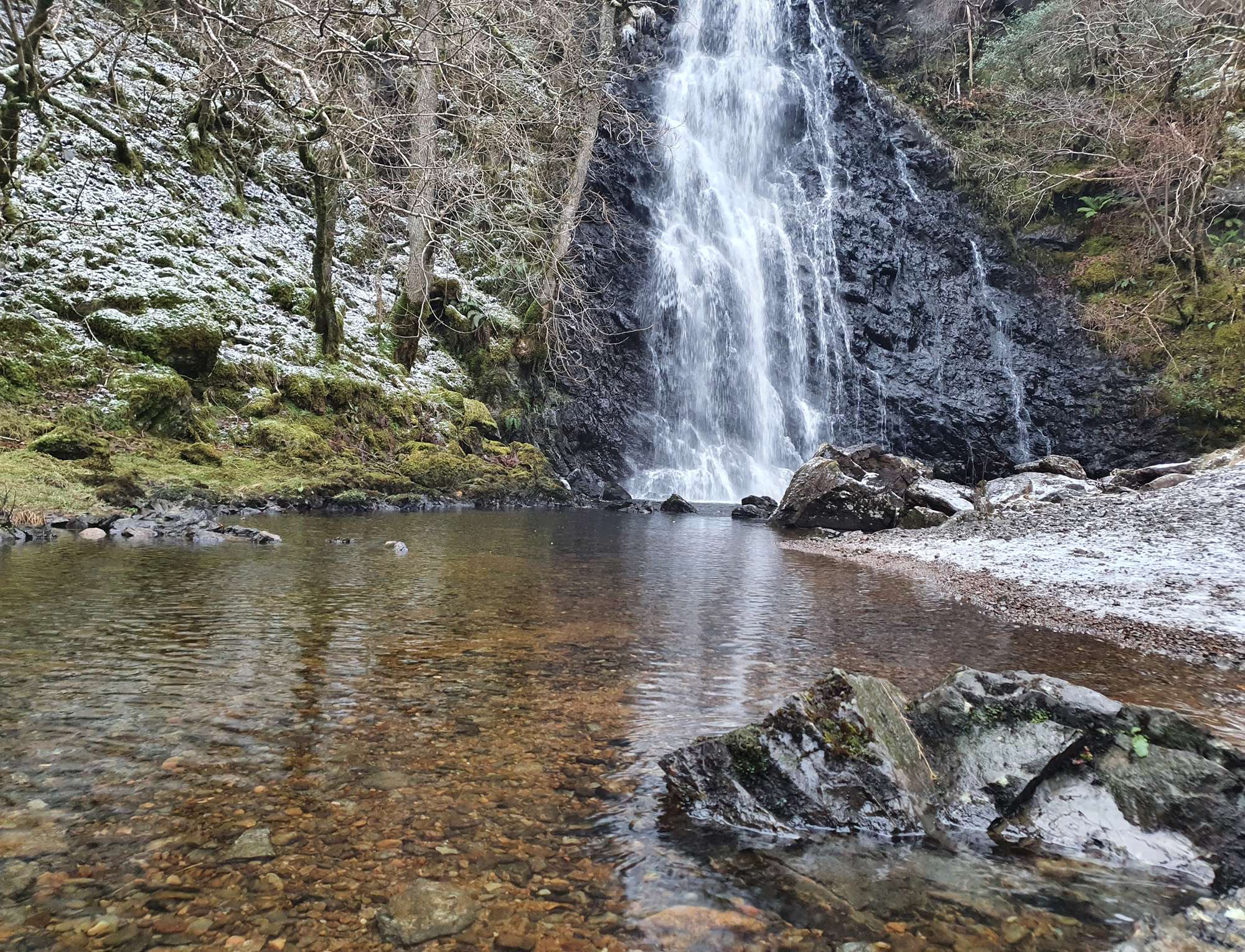 Lady Falls
Only a few miles walk from the Lovat you can find this little hidden gem.  Lady Falls, also known as the secret waterfall to the locals. 
It's a must see all year round, but winter gives it a little extra beauty.  On a frosty winter's day, you could be lucky enough to experience the falls partially frozen.  It can be a real 'Wow' moment as you stand at the bottom, you could easily imagine your surroundings to be a scene in Game of Thrones, or Lord of the Rings.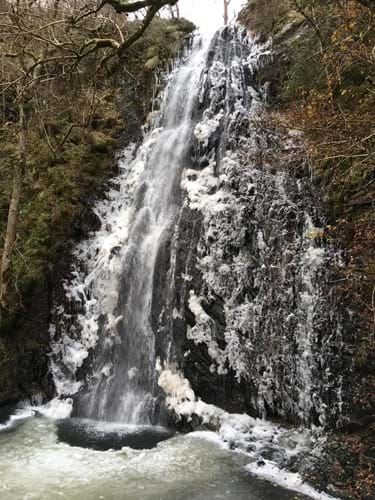 What a beautiful delight, but one thing to know, it can be a little tough to get to.  I guess that's why the locals call it the secret waterfall.  A good starting point is the Kitchumein cemetery just around the corner from the Lovat.  Walk through the cemetery, over the stile in the brick wall at the far end.  Follow the path until you come to a crossroads, head straight over and you'll see the first signpost.  There will be moments when you think you're going the wrong way, just remember to follow the beaten track.  There are many trip hazards in the form of tree roots and foliage, also the path can become very narrow with a steep drop to one side so be careful!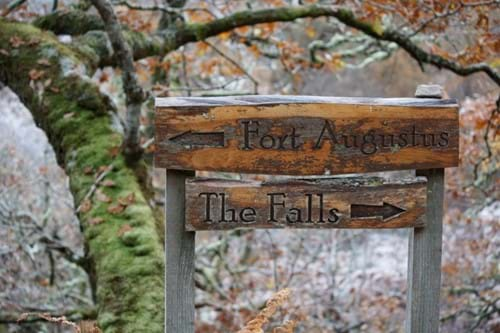 Whilst on your walk you can expect to see nature at it's seasonal best, whether that's sun kissed flowers or frost covered foliage.  You will pass an active farm on your right as well as a privately-owned pink castle.  If you're lucky you'll also see a stag or two roaming the fields, the area is known for red deer and sika deer.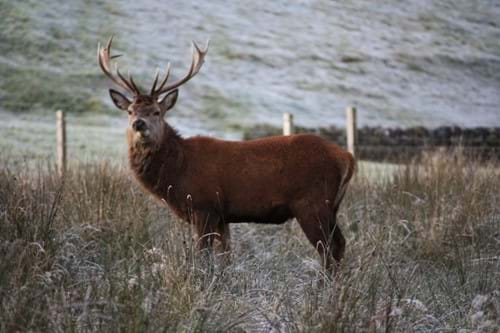 Expect the round trip to take a couple of hours or more. Like all the walks we recommend, always remember to take water with you and don't forget essentials such as good footwear and waterproof clothing. Maybe pick up a packed lunch from our Station Road restaurant to take on your adventure.  Come and see our reception where you'll find maps of local walks, directions, and good advice.
The Lovat, the perfect place to…  Plan your walking holiday.